October 26, 2021
DHPT Announces Annual Meeting on Zoom

Starts on Wednesday, October 27, 2021, at 5 p.m.
The Dartmouth Heritage Preservation Trust (DHPT), stewards of the 1762 Elihu Akin House, announces its annual meeting to be held this Wednesday, October 27, 2021, at 5 p. m.
Featured Presentation
by Diane Gilbert
The Life and Times of Akin Ancestor Richard Albert Canfield (1855-1914)
A Retrospective of a Man's Life Captured through the Headlines
This event will be presented on Zoom and all are cordially invited to attend.
You can register in advance for this meeting:
https://us02web.zoom.us/meeting/register/tZcvcO-orj4vHNOVSyT5ZgJ1WiCuKpNzUKVO
After registering, you will receive a confirmation email containing information about joining the meeting.
Or, as an alternative,
On October 27 at 5 p.m., just sign on to your Zoom account and enter the following:
| | |
| --- | --- |
| Meeting ID: | 832 7600 5567 |
| Passcode: | 215893 |
About this Event:
Starting at 5 p.m. with a short business meeting, the event will be followed by an illustrated presentation about the life and times of Richard Albert Canfield (1855-1914).
What does Canfield have to do with the 1762 Elihu Akin House? He just happens to be the great grandson of the Akin House namesake, Elihu Akin (1720-1794). As a boy, he would travel from New Bedford to 762 Dartmouth Street to visit his grandmother, Hannah Howland Akin (1797-1889), at the old homestead.
A son of New Bedford and Dartmouth, Canfield made his mark and reputation during the Gilded Age of New York City. An inveterate gambler and shrewd businessman, he managed to avoid the law which was determined to shut down his gambling houses. Canfield's social milieu included saints and sinners, lawbreakers, and lawmen, and of course the rich and famous. A devoted family man who kept his family in Providence, he commanded respect while despised and feared by many. His life is a testimony to an unparalleled self-confidence and other attributes that made him rich. The best we can figure, he didn't give a damn about his detractors nor his enemies.
Canfield was also a man of erudition and impeccable taste. He found legitimacy as an art collector of some repute, having amassed the largest collection of James Abbott McNeill Whistler (1834-1903) paintings by an American, second only to Charles Freer who told Canfield about Whistler in 1899. By 1901, Canfield cultivated his own relationship with Lowell-born Whistler which perhaps earned him the respectability he craved. Up until Whistler's death in 1903, Canfield traveled in Whistler's circles, in London and Paris.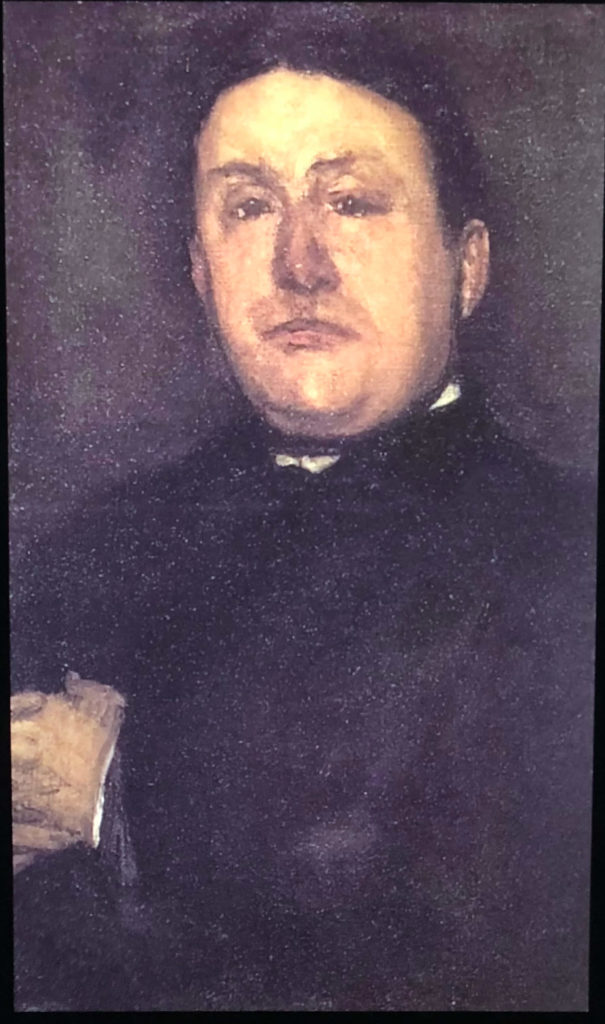 The Akin House is now officially open but to a limited number of visitors as Covid19 continues among us. Therefore, the DHPT board has decided to again offer our annual meeting on Zoom.
Thank you for your understanding and patience.
Please contact Diane Gilbert at 508-965-7265 or via email at [email protected] with any questions or help with getting on Zoom.
So sit back and relax, enjoy a cocktail and some snacks, and travel with me to Canfield's world.

We hope you can make it!