March 25, 2015
Did You Know: Movie Buffs, Unite!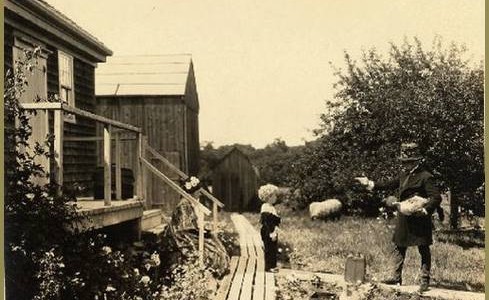 Welcome to the first of many "Do You Know" posts! Now and then we hope to interest you in a fun fact or tid-bit about the Akin House and it's owners with a short post on the blog.
Today's topic- DID YOU KNOW that the Akin House stared in a movie?
That's right- in 1921, the Akin House made its debut in the annals of film history!  It was featured in Elmer Clifton's silent film, Down to the Sea in Ships, which premiered in New Bedford in 1922. Film stills show east side of the house and property. A short clip of the film's opening is linked below:
https://youtube.com/watch?v=2SJgMhXNmmgframeborder%3D0allowfullscreen
Down to the Sea in Ships is the story of a 19th century whaling family in New Bedford and features authentic whaling scenes shot from the ship Charles W. Morgan. William Walcott, Marguerite Courtot, and Clara Bow star in the picture.
Down to the Sea in Ships was Clara Bow's first released film and also depicts Dartmouth's Apponagansett Meeting House and contains rare footage of a whaling voyage filmed on the Wanderer and the Charles W. Morgan.  This film about New Bedford whaling contains whaling footage that is considered the best ever filmed.