May 20, 2015
DHPT Kids Event June 7th!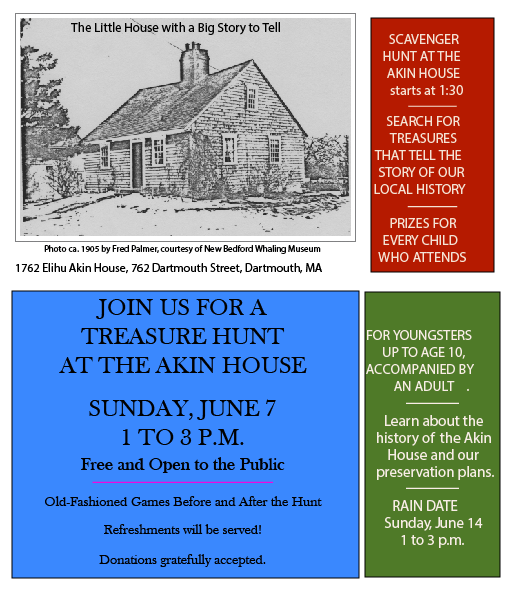 On JUNE 7 , DHPT will be hosting our first ever KIDS EVENT!
Children 10 and under are invited to a TREASURE HUNT to be held on the Elihu Akin House property! From 1-3pm, kids will participate in old-fashioned games and learn about their community's heritage while hunting around the property for prizes! Parents and children will have the opportunity to tour the 1762 house after the hunt. Event is free, donations gratefully accepted.
Treasure maps will be provided.
Hope to see you there!
Elihu Akin House property, 762 Dartmouth Street, Dartmouth MA